Upcoming Webinar: Wednesday, 5th June 2019 @ 3:00PM GMT
Our 'Winning eCommerce Strategies' webinar series continues with an in-depth look at how merchants can expand their product offering in Europe by leveraging local payment methods.
We're also going to break down VAT and invoicing regulations for cross-border trading to help ensure that your business does everything by the book!
Join Kooomo's Strategic Partnerships Manager, Declan Richardson, as he's joined by Colin Neil, SVP of Business Development at global payments platform Adyen for a special 30 minute webinar on Wednesday. 5th June at 3:00PM GMT.
Want to break into new countries within Europe, but are concerned about the complexity of payment methods and VAT legislation? You can't afford to miss this webinar - save your spot now!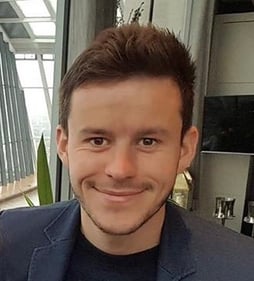 ABOUT DECLAN RICHARDSON:
Having worked as an eCommerce Manager for years, Declan has the insider knowledge of knowing what businesses need to succeed.
Now, he works directly with our growing and extensive partner ecosystem of agencies and world class technologies, to ensure businesses are future proofed to keep up with the evolving digital commerce landscape.
ABOUT COLIN NEIL:
Colin has been at Adyen for 2 years, building our presence in the North of the UK with his fast-growing team.
With over 30 years in retail, Colin is passionate about technology's part in the evolution of the customer experience.
Outside of work Colin loves spending time with his three children.