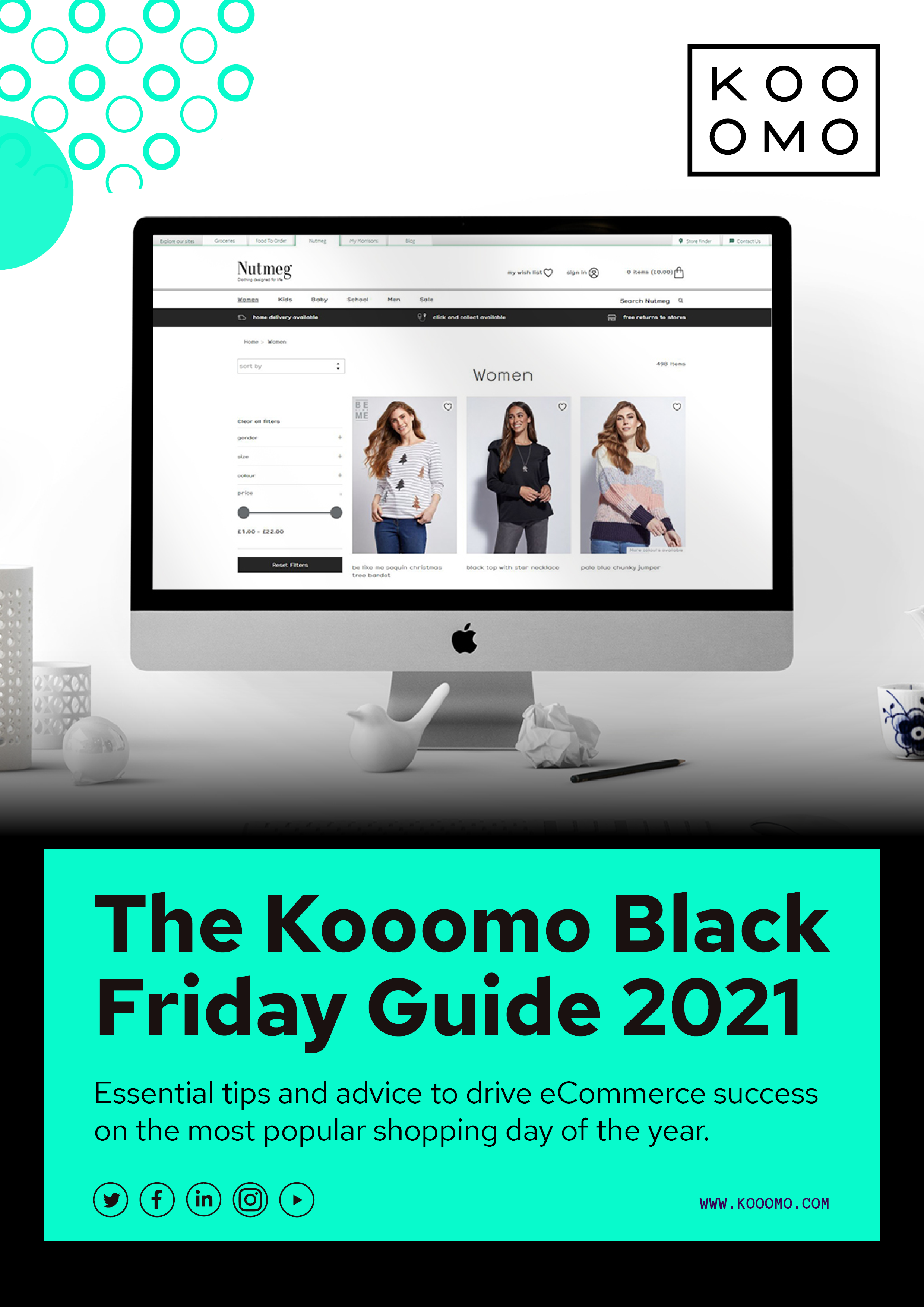 The Kooomo Black Friday Guide 2021
After an unprecedented Black Friday in 2020, freedom has been restored and shoppers can now shop online and in-store once again.

But does this mean consumers will shy away from the habits they developed during lockdown Unlikely.

Take our hand as we walk you through all the steps you need to prepare your online store for Black Friday 2021 including:

- New Consumer Habits 2021
- What we learned from 2020
- New consumer advice
- Expert predictions for 2021

Download our free guide now to strengthen your presence for the biggest shopping event of the year.